As I have decided to be sensible and not get a puppy, thought I would buy a new pump and fish for my pond.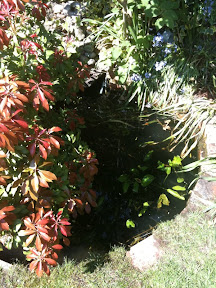 Then thought it was a bit small and would really like one like Sharne's. So Oscar and I got digging!!!
First of all need to dig up shrubs and move them to the part of the garden that I lost a lot of plants in the winter - I know this is probably the wrong time to do it, but they have two chances:-)
Before I started my mornings work
These are to be moved to here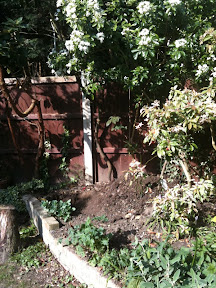 So far so good, need to get some ericaceae soil before I move the Pieris, providing I am not too stiff I will do that tomorrow.