Started off well with a lovely walk over the fields and along the reservoir. Wish I had taken my camera.
Then home to find that Mark ( next door neighbour) had decided to get rid of the wooden palettes that I had been eyeing up for my fire. So if I wanted some free firewood now was the time to get the saw out.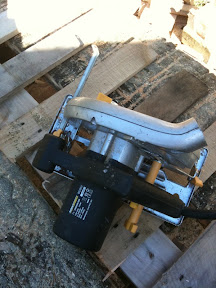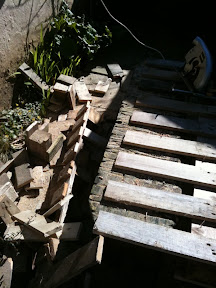 Oscar decided to give a helping hand.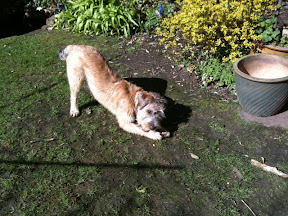 But what a lovely stack of wood I chopped.
All a bit too much for the animals though.